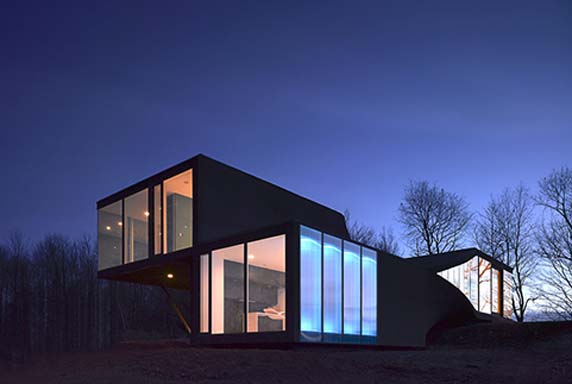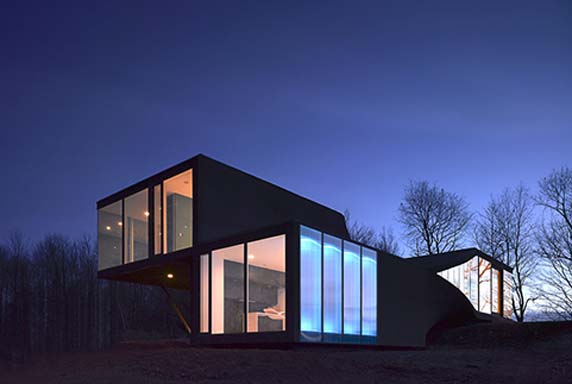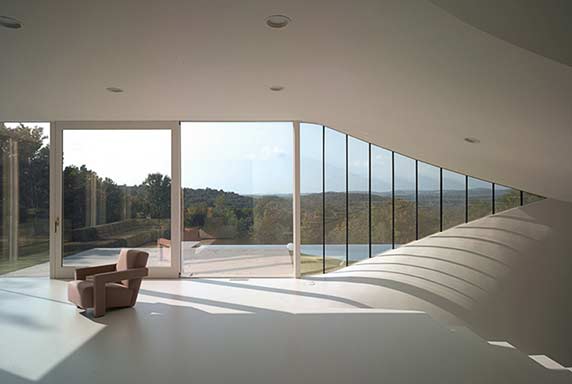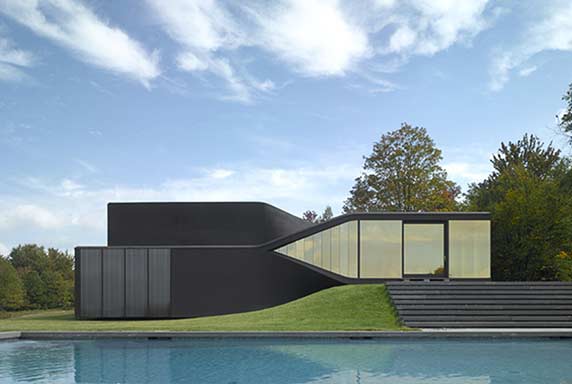 VilLA NM
UNStudio
The extremely large windows integrated into the subtly complex volumetric design of this unforgettable architectural wonder created an iconic exterior and an interior like no other. A sad story with a magnificent and inspiring beginning...
Architect: UNStudio
Location: Upstate NY
Completed: 2006
Interior: Mahogany (Paint)
Exterior: Mahogany (Paint)
Using Window Walls to Create an Optical Illusion
This amazing and unique architectural home was designed by UNStudio Architects of Amsterdam in 2007. It's a simple rectangular form that seemed to be floating slightly off the ground. The extremely large windows integrated into the angled design created a haunting and inspiring presentation, and a very challenging window assignment for Duratherm. These windows created stunning architectural interest for the home, making it a space as breathtaking as modern art. The magnificent home opened to a stunning patio for an indistinguishable blur of indoor and outdoor living.
Unfortunately, this prize of architecture and one of Duratherm's favorite projects caught fire and burned to the ground just one year after occupancy. Obviously, the owners were shocked and saddened. But the Duratherm employees and designers who worked on this project were also crestfallen.
For us, no project is just a project: each one is a deep involvement and a work of commitment and dedication. There are plans to rebuild; the loss for us was nothing if not personal as well as professional. At Duratherm it is our company's culture to care deeply about the work we do and about our customers first and foremost.