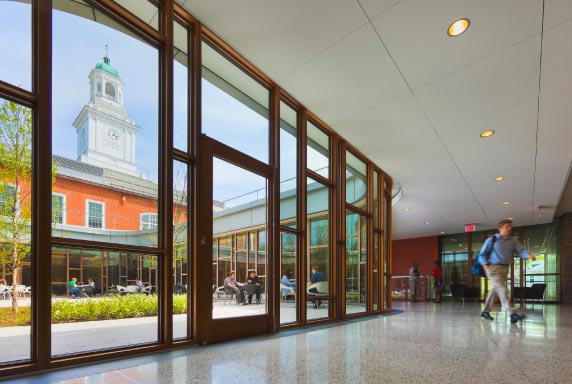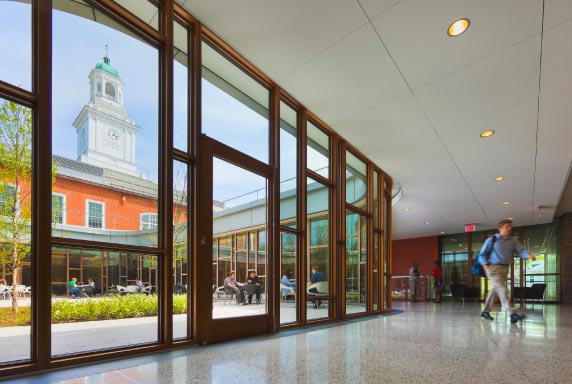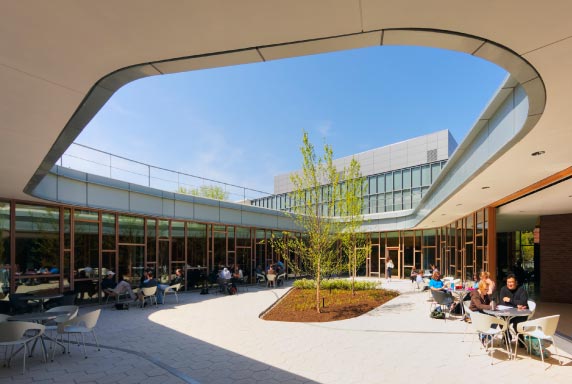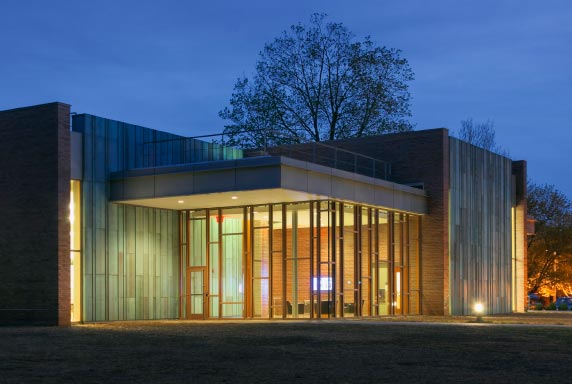 Penn State / Dickinson School of Law, Katz Hall
Ennead Architects
The challenge of an elliptical courtyard building, a gracefully curved window wall, and extremely large doors, created an award-winning partnership between Duratherm and Ennead Architects.
Architect: Ennead Architects
Location: Carlisle, PA
Completed: 2009
Interior: FSC® (FSC-C108949) Spanish Cedar (Clear Lacquer)
Exterior: FSC® (FSC-C108949) Spanish Cedar (Sikkens)
Raising the Bar with Distinct Design
The challenge of world-class architecture is to make it look effortless and natural through its striking elements of design. The setting for the Dickinson School of Law is in an agrarian valley in University Park, Pennsylvania, surrounded by mountains. The building, designed by Ennead Architects (New York City), is the center of legal education experience at the world-famous university.
Split Species Wood Window Wall and Door Designs
Duratherm was faced with the challenge of an elliptical courtyard abutting the building and a requirement for very large doors that open as if they were part of the window wall, over two stories high. The teak exterior wood and the construction techniques bring light from the outside deep into the central interior of the building.
On the inside, Anigre wood species was selected to match the interior classroom furniture. This is one of many projects we have completed with Ennead. The Dickinson School of Law building won the "Project of the Year Award," mid Atlantic, in 2009 as well as honors from AIA Pittsburgh and AIA Central Pennsylvania and was the Special Recognition winner of the Marvin M. Black Excellence award among others. This was an extremely challenging project with an awarding-winning result.