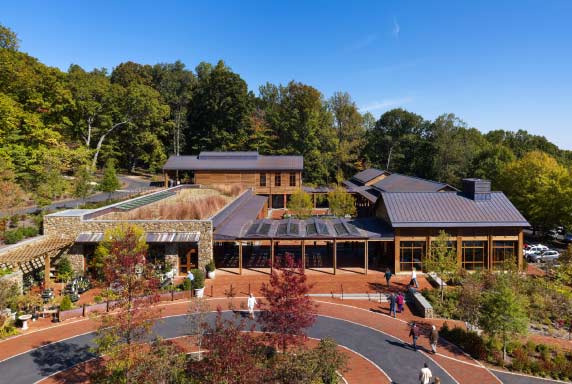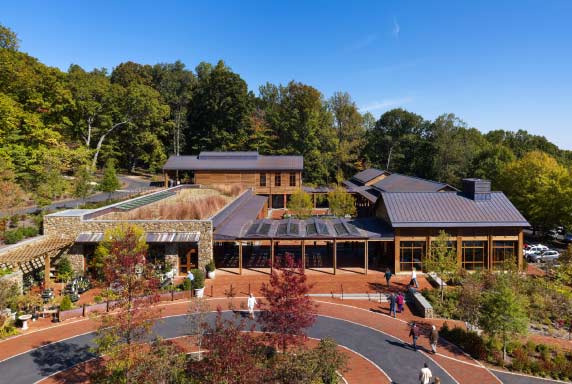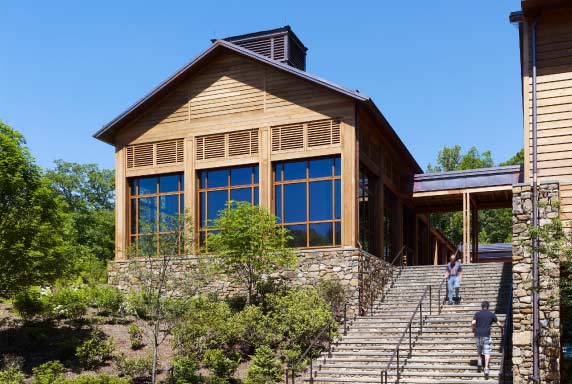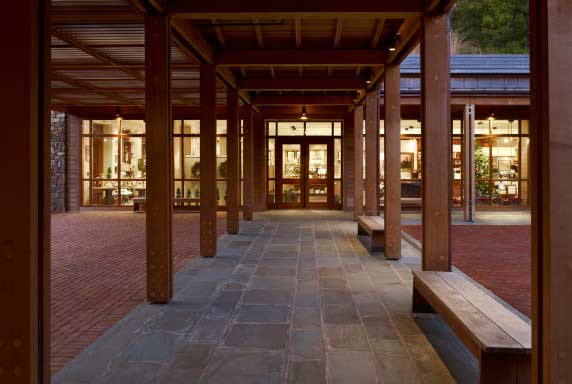 Monticello Visitor Center and Smith History Center
Ayers Saint Gross
He wrote the Constitution and changed the world. Our work on the visitor center to his world famous home, associated the architect in beautifully preserving our nation's history.
Architect: Ayers Saint Gross
Location: Charlottesville, VA
Completed: 2009
LEED: Gold Certified
Interior: FSC® (FSC-C108949) Spanish Cedar (Clear Lacquer)
Exterior: FSC® (FSC-C108949) Spanish Cedar (Sikkens)
Preserving Our Nation's History with Custom Hardwood Windows and Doors
Being in the right place at the right time can mean everything. We were in the offices of Ayers/Saint/Gross architects for another project when we were asked to stop by the office of Adam Gross for a look at a new project. It turned out to be the new visitor center at Monticello, the famous home of Thomas Jefferson in Charlottesville, Virginia.
The newly designed visitors center is a living structure protecting Jefferson's beloved home and honors his work drafting the Constitution, a living document that protects our nation. It sits below Jefferson's home on the mountaintop as a grand entrance into the historic site. Our sustainability policies, our commitment to the durability and beauty of custom hardwood windows and doors, and our ability to craft furniture-quality windows, created a signature opportunity for our company. Our success with Ayers/Saint/Gross architects, and the relationship that has developed, continues to grow with new projects preserving our nation's history
Critically Acclaimed Building Design
The Monticello Visitors Center is a Certified Gold LEED Building, meaning this building is incredibly efficient and sustainable. It has won multiple awards, including the AIA Virginia Excellence in Architecture Award, AIA Maryland Merit Award and the Maryland/Potomac ASLA Award. The Monticello home is currently the only home in America to be listed in the World Heritage List of the United Nations.