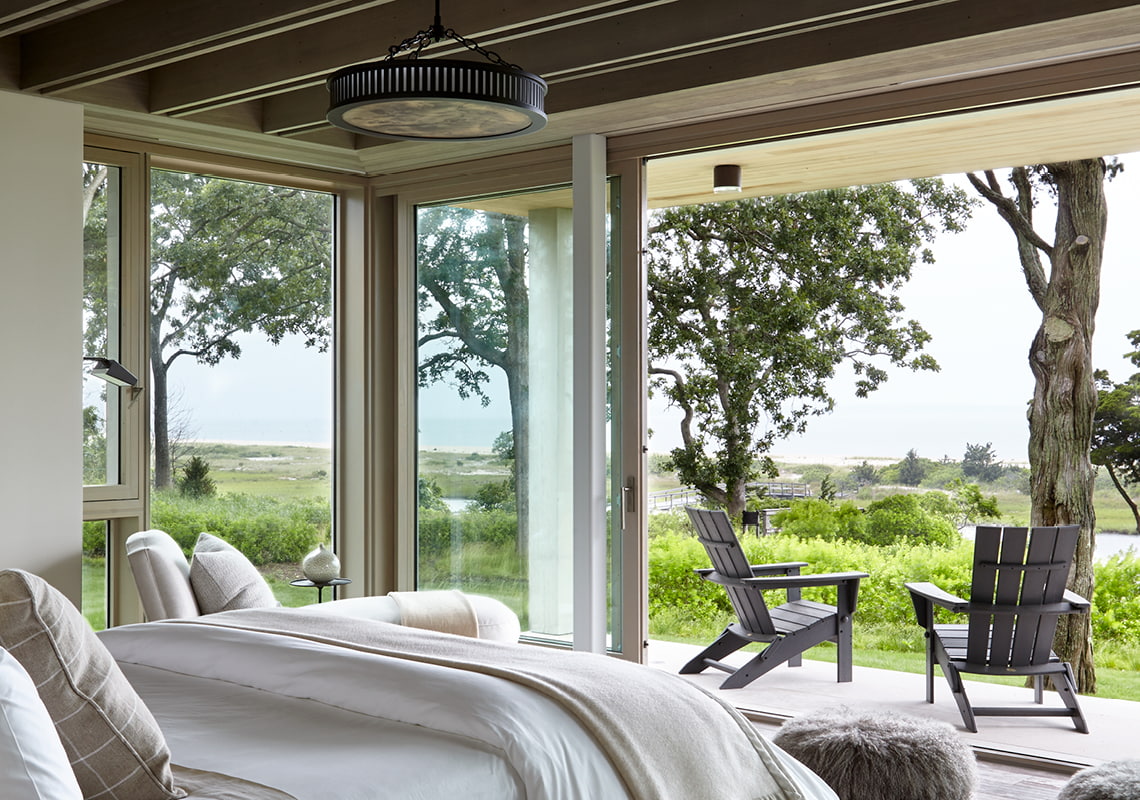 Luxury Wood Doors
Create design exclusivity with our custom inswing, outswing, lift and slide, bifold, and Windoor doors. Our luxury doors can be made in any wood species and in split species design.
Our custom hardwood doors define the category
When you want a wood signature door for your design, you come to Duratherm. There is nothing like wood. It is fertile and virile. It grows quickly and is highly useful and functional: young wood is pliable, mature wood is strong, and old wood is the most beautiful of all.
Simply put, wood is perfection unveiled. It is incredibly difficult to improve upon perfection, but with the proper craftsmanship, the very best of wood's nature and beauty can be revealed.
Authentic, enduring beauty in every location
In the hostile environments of oceanfront, mountain and desert locations, wood proves its capabilities with durability and resistance to the elements. The thermal expansion of wood is among the lowest of all materials used in door production and manufacturing. As a signature part of the design, they remain firm and stable when other materials fail and shift.
Since wood doors are free from corrosion and rust, and are incredibly resistant to hostile weather conditions, they are easy to maintain by simply washing, or when needed, easily refurbished to their original beauty. Once the wood has been treated properly, the authentic look of the door will last for decades with the right care.
The power of high-quality hardwood doors and uncompromising service
Relish in every curve and every texture of custom wood doors. Blended with other materials including stone, metal and glass, wood becomes even more beautiful and useful. It enhances everything.
Every architect-client, their project, and their exquisite products receive the full weight and measure of our team's tradition of expertise and ingenuity. We pour ourselves over every color, grain and detail to create the unique design that delivers on your precise specifications.