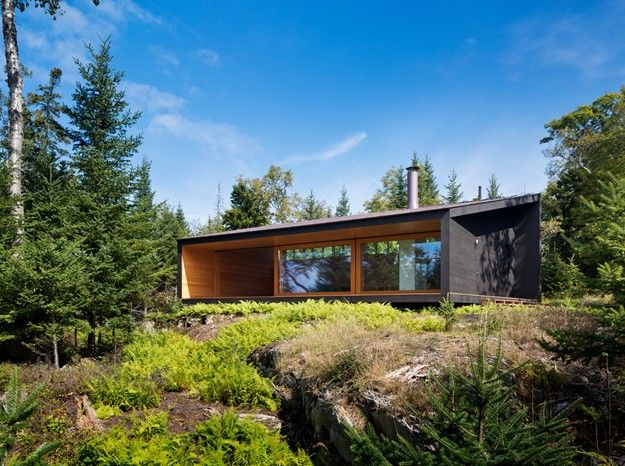 Our rich history of thousands of projects and of working with the world's signature architects for over 50 years is only the beginning.
Timothy P. Downing
President
1945
After World War II ended, our founder Phil Cole started Cole's Mill, a millwork company focusing mostly on door and window trim, interior doors, wainscoting and cabinetry. In northern New England, the 1940s were an especially hard time. But, just as things were getting started, Phil went off to fight in the Korean War.
1953
Our founder, Phil, returns from the Korean War and Cole's Mill becomes Architectural Woodcraft.
1967
Architectural Woodcraft moves to our current Vassalboro, ME location and switches emphasis from primarily millwork to windows. Working in the local school building market, Phil saw the types of windows that were common in those days and decided that his company could produce, "a better wood window".
1970s
Architectural Woodcraft becomes Duratherm Window Company, beginning its reform into a world-class window company. They provide hardwood windows and doors to a few large local projects in Boston, including the North Building project at Faneuil Hall and other Quincy Market buildings. Duratherm's resources and energy become primarily focused on the wood window and door market and the company's goal of being the best in the world.
1972
Duratherm begins to emerge as the world's premier wood window manufacturer, providing signature architectural elements for renowned architects around the globe, beginning with Louis I. Kahn. Phil meets architect Louis Kahn and together they transform the world of architectural windows into an art form with amazing craftsmanship in teak and mahogany, innovation and quality production. Duratherm meticulously crafted the windows for Louis Kahn's design for the Phillips Exeter Academy Library in Exeter, NH, which would become one of the most recognizable, iconic, and revered 20th-century modern buildings.
2017
Duratherm is acquired by Pella Corporation to support the Luxury Division portfolio.
2020
Introducing a clad-exterior product to offering to expand the Duratherm capabilities.