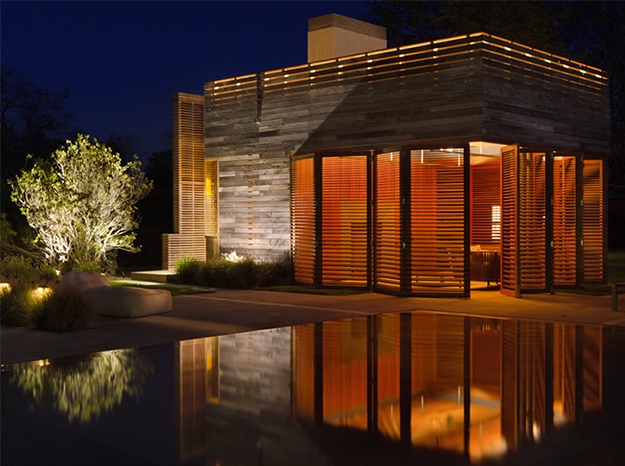 Bifold Exterior Doors
For clear, unobstructed openings, choose expansive bifold exterior doors. With panels folding to the exterior and stacking at the sides, these door systems intentionally provide the spaciousness you and your clients' desire. With an optional flush sill detailing helps create a seamless transition from the interior to the exterior, they are popular for restaurant facades, pool enclosures and porches.
Bifold Doors Data Sheet
Door
Operating System
G-U 925 sliding/folding hardware. Doors are top hung, with in-line rollers mounted at head of each moving panel. Heavy duty mortise construction. Multi-latchpoint locking gears. Shoot bolt assembly fully mortised into rail to provide 2-point latching at top and bottom for folding panels; hook bolt assembly fully mortised into rail to provide 3-point latching at top, bottom, and jamb for hinged panel.
Finishes:
Internal operating mechanisms in zinc chromate coated steel and aluminum alloys.
Edge stile cover in clear anodized (EV-1) or dark bronze anodized (EV-5) aluminum.
External guides and tracks are clear anodized (EV-1) or dark bronze anodized (EV-5) aluminum.
Escutcheons / Lever Handles
Escutcheons and lever handles are aluminum.
Finishes: Clear anodized (EV-1) or dark bronze anodized (EV-5) aluminum.
Hinges
Zinc chromate steel hinges with snap-on brown plastic covers.
Optional Hardware
Active panel independent of the folding panels can be fabricated as a tilt/turn panel. Sill detailing can be provided without threshold.
Standard Configurations
First digit = total panels. Second and third digit = folding panel groupings. 220, 321, 330, 431, 440, 541, 532, 550, 633, 651, 660, 743, 761, 770
Glazing
All glazing is per project specifications. Duratherm can accommodate most configurations and make-ups from 1/8" single glazed to a maximum of 1" security glass. Contact the factory for customized glazing and glass stop configurations.
Clear glass opening: Unit height minus 163/8". For clear glass width, contact factory.
Weather-Stripping
Door Panel
Continuous extruded silicone flap gasket set in rebate in doorframe at head and jambs with doubled extruded flap silicone gasket set in rebates at bottom rail of door panels. Engaging the multi-latchpoint lever espagnolettes compresses the weather-strip to ensure a tight seal.
Sizing
The minimums and maximums shown are intended as guidelines. For applications that exceed these ranges, please contact the factory for assistance.
Width
Maximum Panel: 48"
Height
Maximum Panel: 144"
Weight
Maximum Panel: 250 lbs.
ADA Compliance
Clear-opening sizing based on 32" clear width requirement.
Minimum unit width: 35 1/2"
NOTE: Standard wood threshold may not meet ADA maximum height requirements.
Consult factory with specific clearance questions
Frame Depths/Leaf Thickness
Leaf thickness: 2 11/16"
Standard frame depth*: 6 1/4"
Minimum frame depth*: 4 3/4"
Maximum frame depth: 10"
*Contact factory for frame depths less than 6 1/4".
Exterior Wood Species
Cypress

Honduran Mahogany

Jarrah

Redwood

Sapele Mahogany

Spanish Cedar

Teak
Interior Wood Species
Ash

Cherry

Douglas Fir

Maple

Red Oak

Cypress

Honduran Mahogany

Sapele Mahogany

Spanish Cedar

Teak
Bifold Detail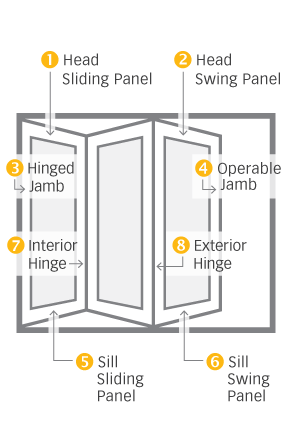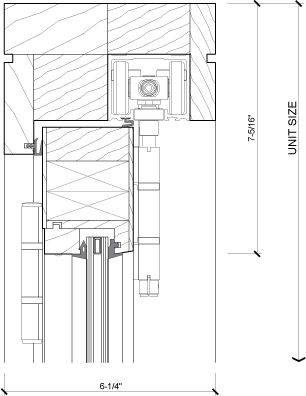 1HEAD SLIDING PANEL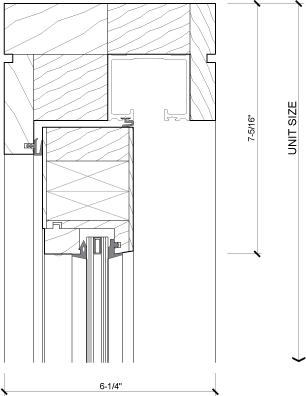 2HEAD SWING PANEL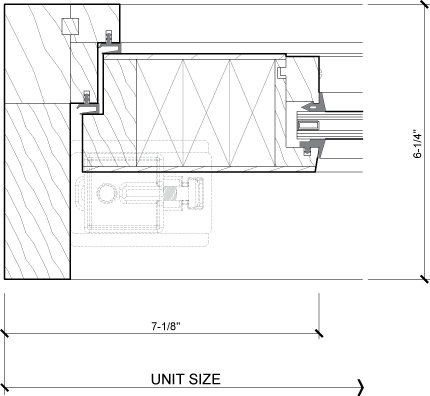 3HINGED JAMB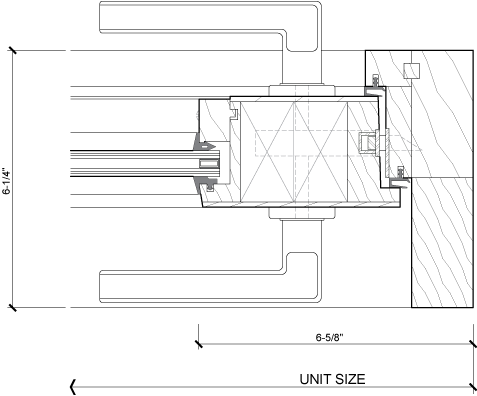 4OPERABLE JAMB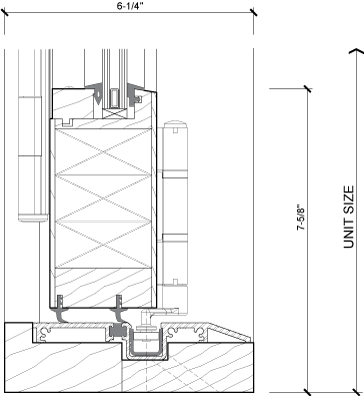 5SILL SLIDING PANEL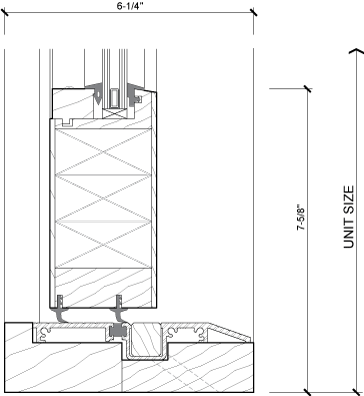 6SILL SWING PANEL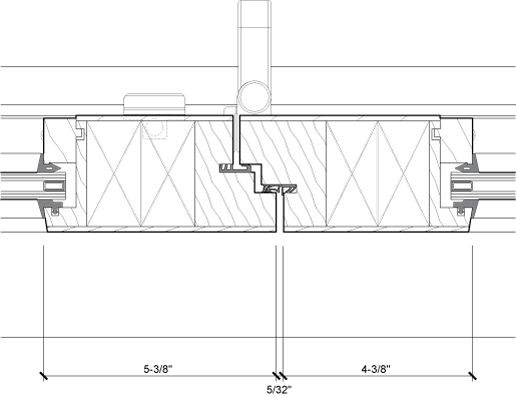 7INTERIOR HINGE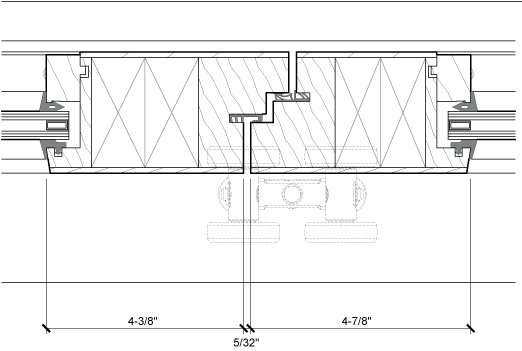 8EXTERIOR HINGE
Glazing
Dry Glazing
Specially developed extruded silicone gasket sets the glass by compression. Our proprietary system is long-lived, low maintenance and water resistant.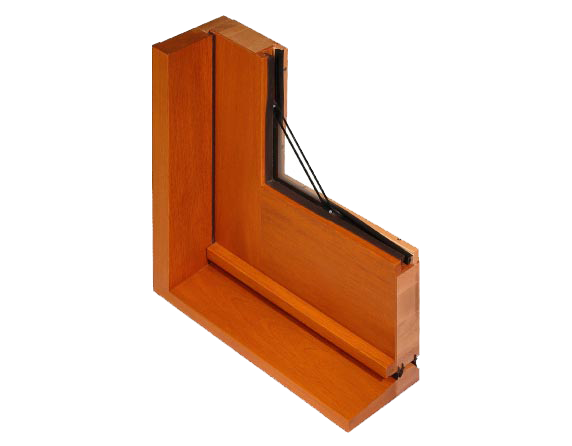 Wet Glazing
Our special silicone wet glazing compound bonds to the glass for long-lived sealing. Plus, our continuous extruded silicone weatherstrip runs around the frame perimeter and the seal is not compromised by seasonal expansion and contractions of the sash and frame.