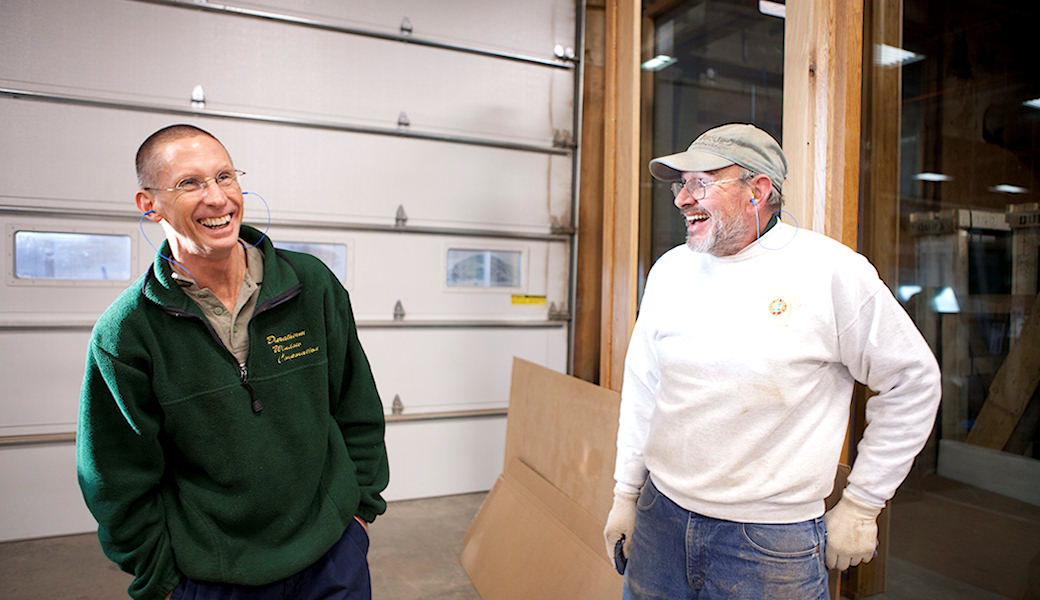 A high tech company with a large mission, but the president is still one of the guys.
Our Team
Our employees come from all walks of life. They each bring skills and expertise that are indispensable to our operations. Nearly 70 percent of our employees have 10 years or more of experience at Duratherm, and over 40 percent have worked here for 20 years or more. Experience is important and we have it from top to bottom.
While we are an informal organization in which everyone sees everyone every day, the president walks on the production floor and knows every person there and the important contributions each employee makes. We all eat lunch together. We all compete for the same parking spaces. And, from top to bottom, there is an understanding of each person's role and how that role contributes to the process of creating the world's finest natural wood windows and doors.
The Duratherm Team is the Duratherm Difference. When you are a company in the woods of central Maine and you are serving the most elite architects and homeowners in the world, it takes the whole team to produce a world class window. Every saw cut, every measurement, every hole drilled, every squeeze of the glazing applicators' triggers, every stroke of the brushes, every piece of padding and wrap used in shipping, every double and triple check of the designs, shop drawings and timetables…it takes a great team dedicated to getting it right the first time for our customers and for each other.
When you know our team and what they accomplish, as well as we do, we know you will agree that Duratherm employees are all the finest craftsmen working hard for the world's best customers.
The Duratherm Team
is the Duratherm Difference.