Our Sustainability Policy
To continuously identify, prioritize, implement, and monitor all opportunities to improve our operational efficiencies (energy and environmental) in order to reduce our carbon footprint and to strengthen our role as a concerned, environmentally friendly, corporate citizen of our community.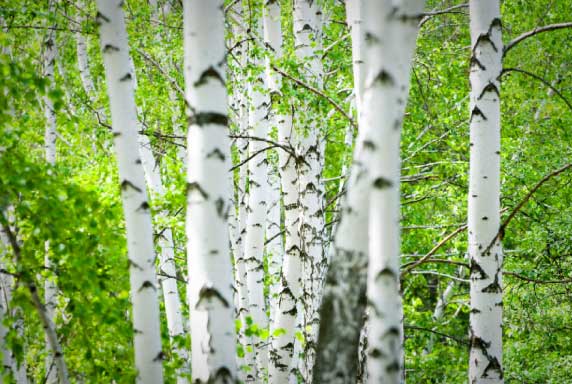 Our Commitment to Sustainability
Green is good: good business, good for the planet, and good for each of us.
The logistics of sustainability take real effort, however. And it is not always easy, but it is an important effort, with a payoff at the end. In the rush of day-to-day business, our effort at sustainability has been one of the most fulfilling and satisfying aspects of our business. It helps our employees, our leadership team and our clients. It enhances every project and enriches the communities we serve. Sustainability means better business, it brings the highest technologies into our production and management systems. It increases awareness of the impact our company has, and, importantly, it has brought increased efficiencies to everything we do.
The reduction of waste to zero, the achievement of carbon neutrality, automation, and enormous energy cost savings all have given us a competitive advantage that grows every year. And in many cases, our commitment to sustainability has increased our customers' satisfaction. We assist them in achieving the ratings and credits to qualify for tax savings and other benefits through our knowledge of lumber sourcing, certifications and LEED standards.
Duratherm's sustainability leadership initiatives include:
Durabrique – a compressed log of wood from waste products that is an excellent, clean-burning briquette for wood stoves and wood boilers. In the case of Duratherm itself, the Durabrique initiative supplements the building's traditional heating systems, reducing the use of heating oil by 10,000 gallons a year. learn more »
Company-wide composting and recycling
Using low-VOC finish products, minimizing the use of solvents
High-efficiency, variable-speed compressors that sense the demand for air,
reducing overall compressor use by 50 percent
Installation of energy-efficient T-8 fixtures
A state-of-the-art technology finish room incorporating SolarWall® technology to provide clean, pre-heated air from the sun
FSC® Certification (FSC-C1089949)

The Forest Stewardship Council® Chain of Custody component verifies that forest products come from well-managed forests. The Forest (Land) Management component includes water quality, biodiversity, wildlife habitat and species at risk.
NFRC/ENERGY STAR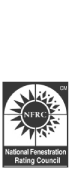 ENERGY STAR ratings measure U-factor, solar heat gain coefficient, variable transmittance, air leakage, and condensation resistance. The National Fenestration Rating Council (NFRC) is the independent body that monitors and provides unbiased evaluations in awarding the ENERGY STAR rating.
LEED (Leadership in Energy and Environmental Design)
This internationally recognized certification is now the standard for "green" building construction and operation.
LEED also forces a life-cycle consideration to the bottom line, encouraging architects, owners, manufacturers, and contractors to look at each project's life-cycle costs and impacts rather than just the short-term profit or loss.
Maine Businesses for Sustainability

Maine Businesses for Sustainability Members are leaders improving performance and profits through better business practices, community engagement and environmental awareness.

Maine Businesses for Sustainability provides Maine businesses with tools and opportunities for positive change and improved performance while enhancing the social and environmental well-being of Maine communities.