"Duratherm is far ahead of the competition in its willingness to be flexible. In the past, I've asked them to modify almost everything, like extension jambs and muntin or hardware arrangement. The people at Duratherm took it as a matter of course."

Bill Chaleff,
Chaleff & Rogers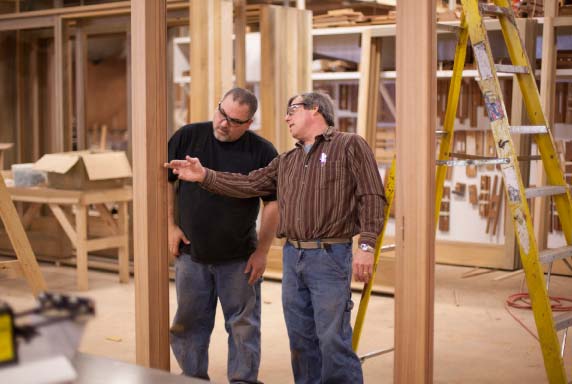 Services
Tradition is especially meaningful when expertise, innovation and ingenuity are the tradition.
In the development of our products, Duratherm has always exacted the highest standards of performance, adaptability, durability, ease of maintenance, and basic, irresistible beauty in everything we do. Wrap all of that up with uncompromising service for each and every customer, regardless of size, and you have the Duratherm tradition.
Our record of meeting the demanding specifications of the world's premier architects, homeowners, and contractors is second to none. But we take nothing for granted. Every order, every window and door, and every client relationship receives the full weight and measure of our tradition and the all-out effort of every member of our staff and every employee of our company.
Craft and tradition are what our company is all about. Those windows and doors on the shipping dock, wrapped in plastic and foam, mean everything to us. The average project is in our facility for six weeks (sometimes less) and during that time each window is handled, in turn, by every person on the production floor. It is watched over by all our project managers and executives and it is cared for by every employee. No one at Duratherm takes anything for granted. Every window and door is handled as though it were a living, breathing thing that can feel and think and judge us on how well we take care of it as it grows to finished fruition. When you deal with wood (unlike plastic and metal), it "remembers" everything: it bruises, it cracks, it dents, and, if everything is perfect, it will become the most beautiful building material on Earth. There is nothing like wood. There is no company that cares and crafts wood more perfectly than Duratherm.
Always remember that everything is built to order. Everything is custom-built for you. Whatever the opening, the hardwood materials, the timetable for delivery and the hardware you want… it's not only possible, it is what we do.
Schematic Design
General parameters (size limitations, configurations)
General cost estimates by
square foot of window/door area
Design Development
General cost estimates per
window/door schedule, elevations.
Contract Documents
Download typical details, specifications and data sheets from website.
Schedule coordination support.
Window-wall engineering support.
Sightline vs. performance requirements analyzed for scale and load.
Construction Administration
Complete shop drawings include surrounding conditions and window-wall engineering as required.
Window-wall framing support.
Windows and doors arrive on-site
with pre-drilled anchor points.
On-site installation support for
larger projects.