"Our rich history of thousands of projects and of working with the world's signature architects for over 50 years is only the beginning...."

Timothy P. Downing,
President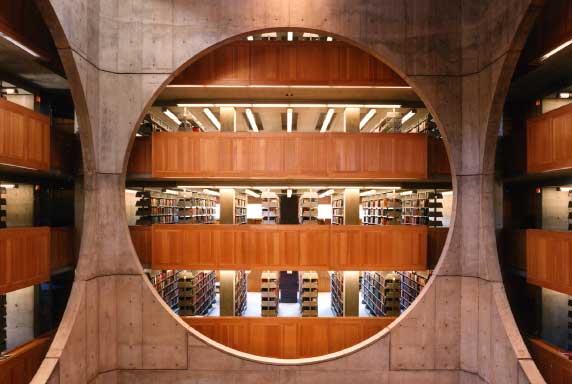 A Little History
In 1940s, the population of the United States was less than half of what it is today. Unemployment was almost 30% and the average annual salary, when a person could get a job, was around $1,300. Minimum wage was 43¢ an hour. Only half the homes in America had indoor plumbing. World War II was still coming.
In northern New England, the 1940s were an especially hard time. Our founder, Phil Cole, started Cole's Mill, just after World War II ended in 1945. But just as things were getting started, Phil went off to fight in the Korean War. When he returned home in 1953, Cole's Mill became Architectural Woodcraft. We moved to our current Vassalboro location in 1967. Our emphasis also moved from primarily millwork (mostly door and window trim, interior doors, wainscoting, cabinetry) to windows. It didn't happen all at once, but over a few years. Working in the local school building market, Phil saw the types of windows that were common in those days and decided that his company could produce, "a better wood window" than was being produced. And, how right he was.
The North Building project at Faneuil Hall in Boston and other Quincy Market building projects began to reform Phil's company into a world-class window company. In time, all of Duratherm's resources and energy would become focused on the wood window and door market and the company's goal of being the best in the world was becoming a reality. When Phil Cole met the architect Louis I. Kahn, a partnership in wood window innovation and quality production was born. Kahn's design for the Phillips Exeter Academy Library in Exeter, New Hampshire, would become one of the most recognizable, iconic, and revered 20th-century modern buildings. The project also was the genesis for Duratherm's ascendancy in the wood window industry. The company was now producing a signature architectural element (windows) not only for Mr. Kahn, but also for renowned architects around the globe.
Louis Kahn's genius of design and Phil Cole's amazing craftsmanship with teak and mahogany transformed the world of architectural windows into an art form. Duratherm began to emerge as the world's premier wood window manufacturer.
The list of projects on this Internet site leave no doubt about what our company stands for and how committed we are to our client-architects' success. Working with architects at this level of quality and service has taught us that deep relationships, based on mutual understanding and dedication to excellence in every detail, are the key to success.
Manufacturing custom wood windows to bring world-class architectural designs to life and realization is not easy. But with our Duratherm Team of managers and craftsmen, with our outstanding suppliers and high-quality vendors, and with our uncompromising commitment to service and success for all involved, we have a client list and a project history that are the envy of our industry.
All of our rich company history, right up to the projects on our production floor today…all of that…is only the beginning.