Split Species/Multiple Woods on Same Frame
This feature allows architects to complement both the interior and exterior palettes. Greater flexibility in materials means greater design exclusiveness and customization.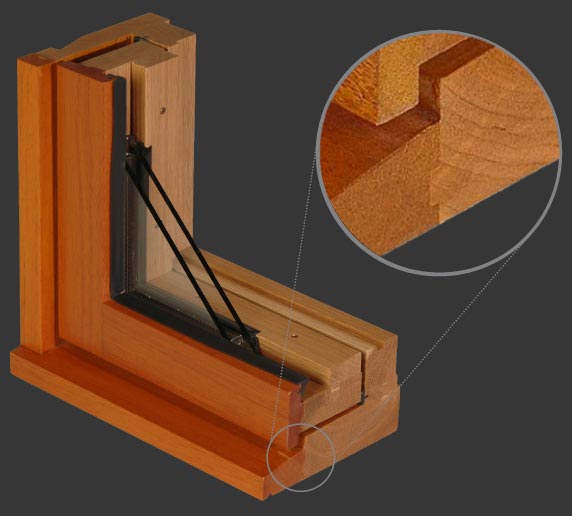 Precision Joinery
When it comes to meeting architectural design specification, tight joints can make all the difference. Current manufacturers at most companies use the "V"-groove system. While our tight joint system is harder to do and more time consuming, it renders a result beyond all others. In the short run, V-grooves can be quicker and less expensive, but in the long run our system is the right system.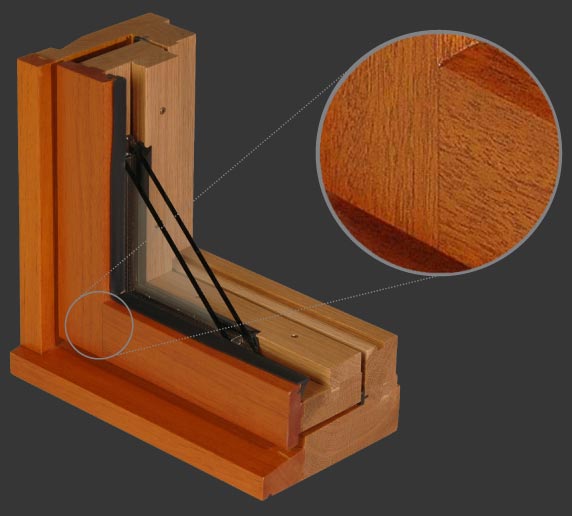 Solid Hardwood Components, No Finger Joints
This is especially important in large, monumental systems where the stresses of weight and weather bear down on the structure. In addition to the dependable and predictable strength of our windows, they look more substantial and beautiful too.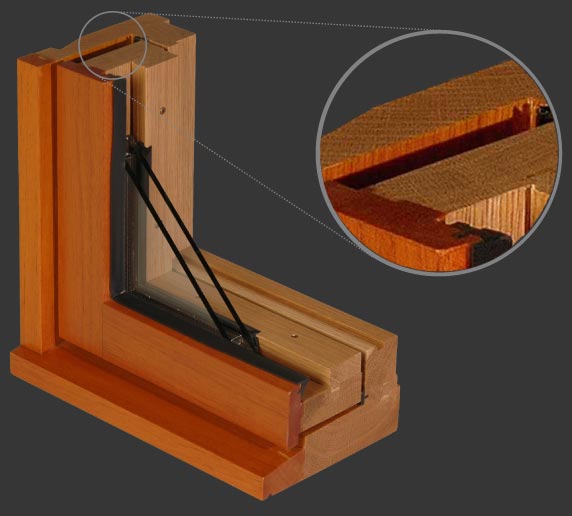 Removable Interior Glass Stops
When it comes to glass replacement, this system makes replacement from the inside possible. We offer oval and flathead screws in a variety of finishes. Concealed fasteners are also available.